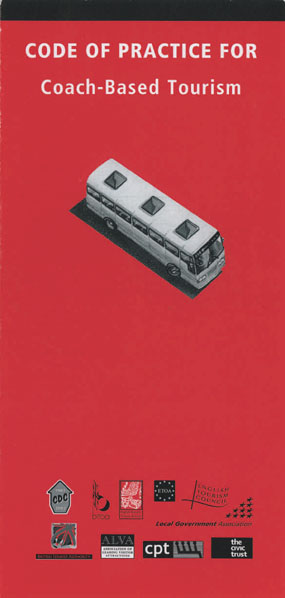 The IRU have in recent years awarded a trophy to a European city that has recognised the benefit of coach tourism by implementing policies that favour coach tourism and investing in facilities for those coaches and their passengers.
In 2003 The Confederation of Passenger Transport UK nominated Rochester a city that already held their prestigious "Coach Friendly Local Authority" award as their nomination and were pleased that they won it. As a result Rochester has seen coach tourist numbers increase by 15% with many more overseas visitors. The important benefits to operators, local business and tourists are clear for all to see."
CPT have over recent years been in meetings with The English Historic Towns Forum to agree a Code of Practice for coach operators, local authorities, tour operators, group organisers and tourist attractions. This was compiled into a leaflet for all concerned. The English city of Chester, a member of EHTF, took notice of these guidelines and, recognizing the wisdom of this advice, took the necessary action and in 2006 were also awarded the CPT "Coach Friendly Local Authority" In fact they were so impressed with their new coach facilities at the Little Roodee where 4000 coaches visited last year and where £450,000 has recently been invested that they nominated them for the 2007 IRU award which they have deservedly won.
On presenting the award, to the Mayor of Chester, Jim Latham, at Busworld, Kortrijk on 18 October, Francesco Pacifico, President of the IRU Passenger Transport Council, said; "For many years the City of Chester has been consistently implementing a long term coach management policy covering all aspects of coach tourism. This award acknowledges Chester's long term commitment to provide an efficient and business-friendly strategy, which should serve as a model for other major tourist destinations around the globe.
Bob Pilbeam,
Coaching Consultant,
Confederation of Passenger Transport UK